You may have seen the original award winning 2D animation 'Use Your Brain near a Train' Metro, created in 2013 to warn people of the safety dangers of obstructing the train doors. The animation gained 25,000 views in a matter of days, sparking national coverage in the press and a lot of noise on social media.
Following the success of the last viral animation, we were commissioned by Gardiner Richardson where we were tasked with the job of creating another thought provoking animation. Metro required a viral animation that would be shared and talked about to help raise awareness of the serious safety issues that were arising across the network.
This new 2D animation has been created as part of a wider campaign warning people against the dangers of rushing through platforms and blocking the escalators to catch the metro. It may not feature the likes of heads falling off and people being electrocuted, but there is a child that takes a pretty nasty fall.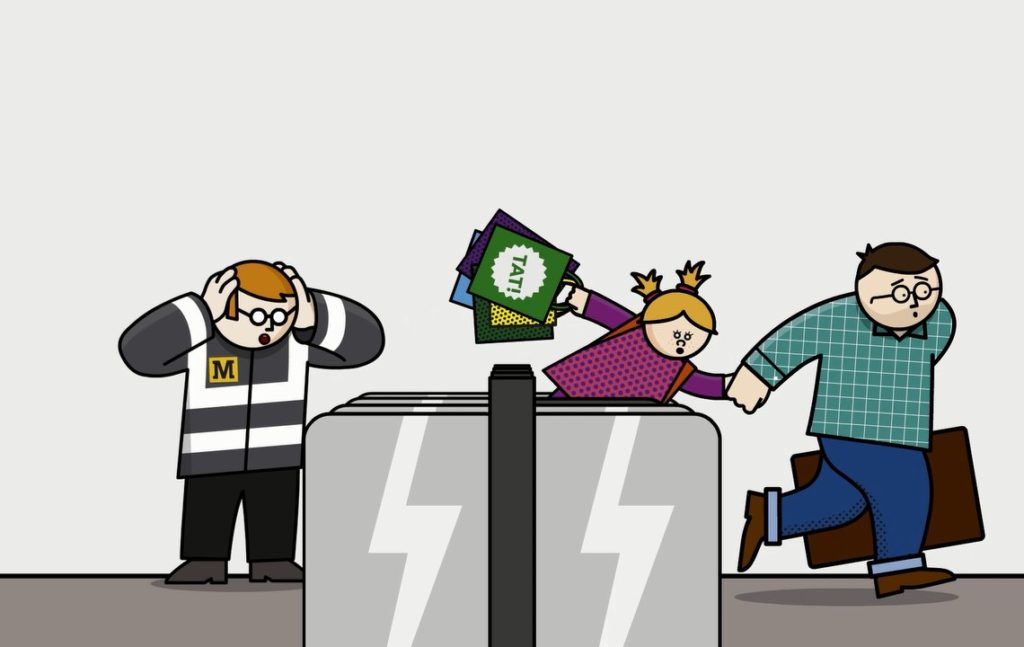 Last year alone there was over 300 falls in Metro stations. 'If you don't slow down, you'll ruin everyone's day' safety campaign therefore came about as a technique to try and make people aware of the safety precautions. The animation was created to address the safety issues at stations each year, in order to reduce personal injuries and delays to passengers.
The satirical film features 2D characters who receive a range of injuries as a result of ignoring safety precautions while trying to catch the metro. The animation will be used on Metro's social media channels in a bid to educate passengers about the dangers and reduce the number of incidents of people rushing to catch trains.
So don't forget, next time you're getting the metro… 'Rushing around is never the way, if you don't slow down, you'll ruin everyone's day.'